The Muslim Issue
Like arson attacks, the incident of train derailment increases in tandem with the growing muslim population. Railway sabotage is one of the earliest types of Arab terrorism, and dates back at least to WW1.
.
.
Italian Train Derails in Switzerland, Seven Injured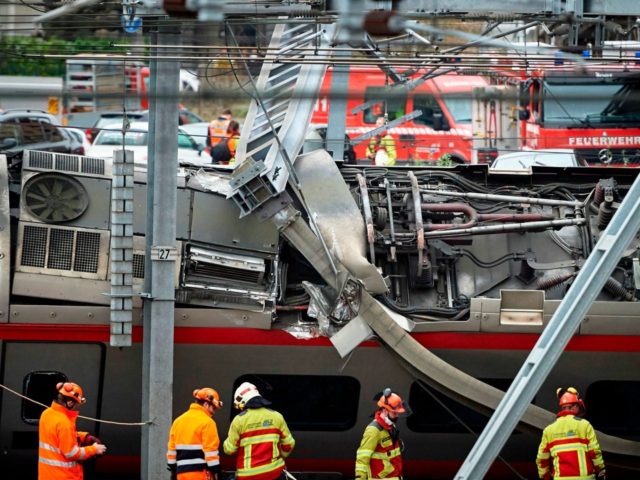 MICHAEL BUHOLZER/AFP/Getty
by Breitbart London
22 Mar 2017
GENEVA (AP) — An Italian train derailed in the central Swiss city of Lucerne on Wednesday and one carriage tipped over, injuring seven people on board.
The train from Milan in northern Italy to the northwestern Swiss city of Basel derailed shortly before 2 p.m. as it was pulling out of Lucerne's main train station, Swiss railway company SBB said.
The Trenitalia train's fourth carriage tipped over and a power line was interrupted. There were 160 passengers aboard at the time.
Toni Haene, the head of passenger rail services at SBB, said seven people suffered minor injuries.
The evacuation…
View original post 70 more words