The Muslim Issue
The left-wing Independent is such a confused paper. One minute they attack anyone critiquing Sharia, and the next minute they themselves critique Islamic law. Can't they make up their mind – or at least educate themselves better so they know exactly what they are talking about?
.
.
Royal Brunei Airlines' first all-female pilot crew lands plane in Saudi Arabia – where women are not allowed to drive
'As a woman, a Bruneian woman, it is such a great achievement. It's really showing the younger generation or the girls especially that whatever they dream of, they can achieve it'
by Serina Sandhu
Tuesday 15 March 2016
The Independent Online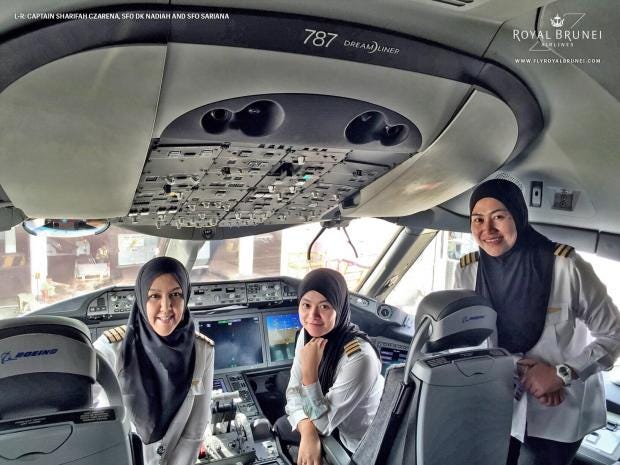 Royal Brunei Airlines
The first ever all-female flight deck crew for Royal Brunei Airlines has operated a plane from Brunei to Jeddah in Saudi Arabia.
Although it was a milestone for the airline, the pilot crew touched down in a country…
View original post 321 more words