The Muslim Issue
Berlin attack: German police storm refugee centre in airport hangar, say reports
Four men questioned but no arrests made, says spokesman for refugee agency
May Bulman
The Independent Online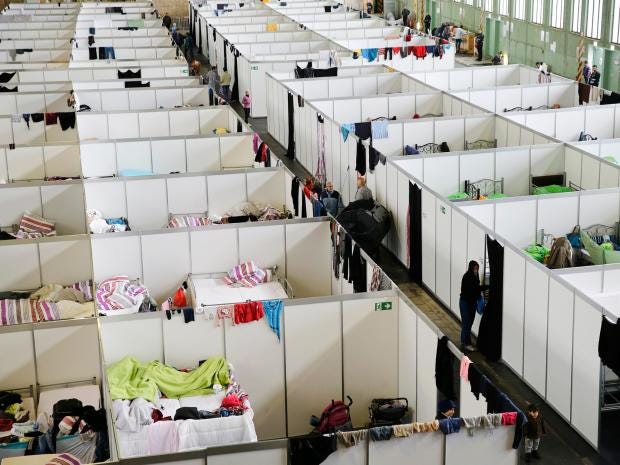 A general view of a shelter for migrants inside a hangar of the former Tempelhof airport in Berlin, Germany.
German police special forces have stormed a hangar at Berlin's defunct Tempelhof airport, which now houses Berlin's biggest refugee accommodation centre, according to German magazine Focus.
It comes hours after a truck ploughed into a crowd at a Berlin Christmas market on Monday evening, killing 12 people and injuring 48 others.
Four young men were questioned at the police station in the refugee camp, but there were no arrests, according to Sascha Langenbach, spokesman for the refugee agency.
The operation, which also involved forces from the special unit (SEK), began at 3am and lasted five hours, involving up to 250 officials, Welt.de reported.
View original post 94 more words